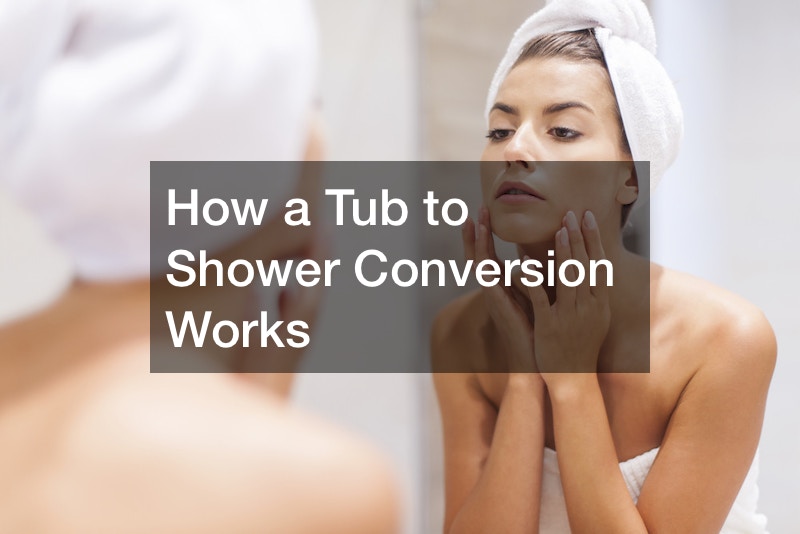 How a Tub to Shower Conversion Works
A tub to shower conversion is a popular bathroom remodeling project that involves converting an existing bathtub into a shower. The first step is to assess the existing bathtub and determine the feasibility of the conversion.
Factors such as the available space, plumbing connections, and structural considerations are taken into account. A professional contractor will help you plan the conversion and choose the right type and style of shower.
Once the planning is complete, the existing bathtub and any associated fixtures are removed. This includes removing the bathtub, plumbing connections, and any other components needing replacement or reconfiguring to accommodate the new shower. Proper care is taken to ensure any necessary structural modifications are made to support the shower walls and pan.
After the demolition, the new shower components are installed. This involves installing the shower walls, base or pan, and any necessary framing or support structures. The plumbing connections for the shower are also installed.
Once the new shower is installed and the plumbing is connected, the final touches are added to complete the conversion. This may include installing glass doors or a shower curtain, adding grab bars or seating for accessibility, and ensuring proper sealing to prevent leaks. Any necessary electrical work for lighting or ventilation is also addressed during this stage.
With these steps, a tub to shower conversion can be successfully carried out, providing you with a functional and stylish shower space.

.