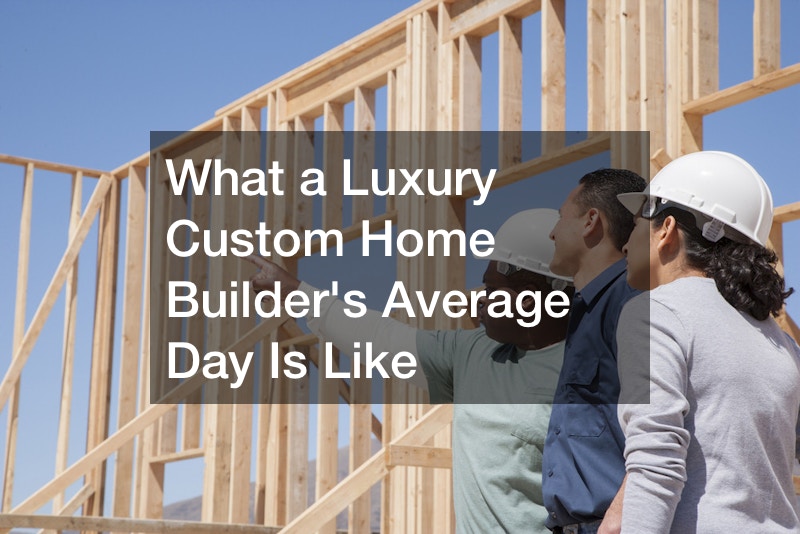 What a Luxury Custom Home Builders Average Day Is Like
A luxury custom home builder's average day is filled with various tasks. Here is a glimpse into what their day may look like. Each day begins with reviewing project plans, schedules, and budgets.
The builder communicates with architects, designers, and clients. They may also coordinate with subcontractors and suppliers to schedule deliveries and manage timelines.
The builder visits construction sites to inspect the progress, work quality, and specifications adherence. They oversee the work of subcontractors, ensuring that the construction meets the highest standards. They address any issues and make necessary adjustments to keep the project on track.
Builders meet with clients to discuss project updates, answer questions, and address any concerns. They provide regular updates on the construction progress, share design choices, and make decisions with the client. Clear and effective communication is crucial.
Builders manage the administrative aspects of the project, such as preparing contracts, permits, and other legal documentation. They track project expenses, manage budgets, and ensure timely payments to subcontractors and suppliers.
Builders dedicate time to staying informed about new technologies, construction techniques, and design trends to stay ahead in the luxury home building industry. They may attend industry conferences, participate in professional development courses, and network with other builders to exchange knowledge and experiences. The role of a luxury custom home builder requires a balance of technical expertise, project management skills, and excellent communication.