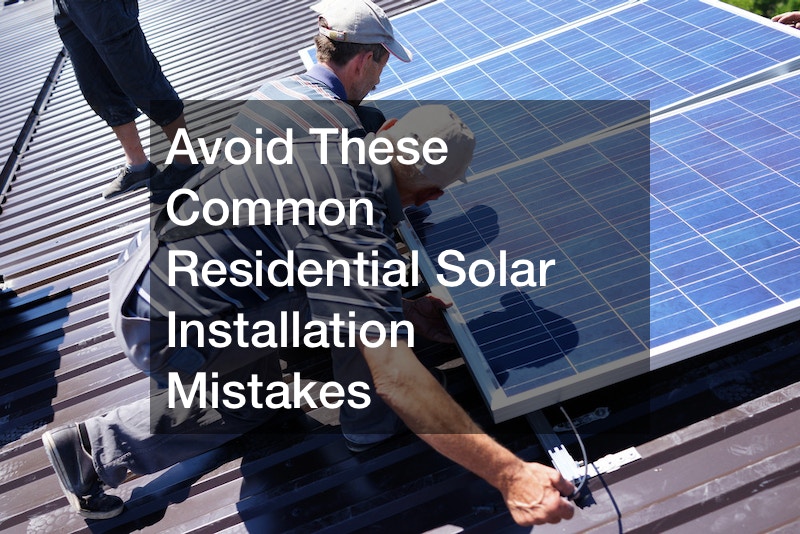 Avoid These Common Residential Solar Installation Mistakes
Homeowners are searching for greener energy options, such as solar power. But, as the YouTube video "Top Mistakes Buying Solar Power Systems For Your Home" highlights, information about solar home installation should be researched before deciding on the best option.
What You Need to Know About Home Solar Installation
If it were only as simple as opening a brochure and selecting the best residential solar system. The components that create a home solar system are intricate and require a decent amount of understanding.
Pairing the wrong wattage solar panels with the wrong inverter or battery size/type could cause equipment to become damaged or fail to work properly.
However, by conducting proper research and understanding the common pitfalls of home solar installation, one can prevent any loss while drawing the full benefit of solar power. The market is flooded with products that promise to deliver. However, the energy requirements differ from one home to the next. The most critical factor is to match the system with the energy consumption requirements of the home.
It's critical to ensure that a licensed electrician with a wireman's license and the appropriate experience installs the system to ensure that the installation meets specified standards.
.